Logistics You Can Set Your Watch To.™
Your time is as valuable as your cargo. Sims Global Solutions guarantees unbeatable service for any shipping and transportation needs.
The only all-in-one freight solution you'll want to use
At Sims Global Solutions, late is a four-letter word. We offer comprehensive transportation and logistics services for Fortune 100 and small businesses alike across North America. From the moment you contact us for a quote to the time your shipment is delivered, we'll always respond within minutes to work with your schedule and meet your deadline. With our extensive network of the industry's top carriers and leading-edge Transportation Management Software, you get great rates on adaptive shipping solutions with regular, real-time updates on your shipment. Our customers are always in control, up-to-date, and at ease–and that's why they keep coming back.
Quote, Schedule and Track When You Want
Our cutting-edge Transportation Management System (TMS) technology and responsive website allows you to quote, schedule, and track all of your shipments from just about anywhere at anytime. Start a quote at your desk, schedule it from the warehouse on your tablet and get a delivery notification on your phone. Saving time and money is easy.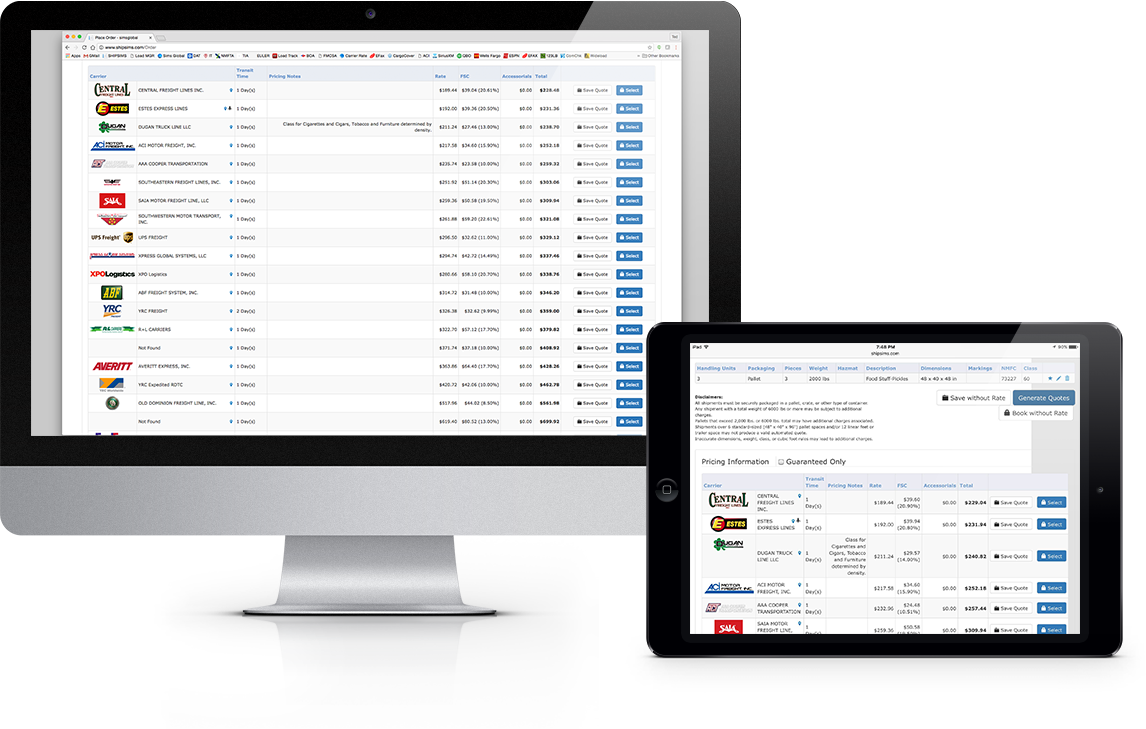 The Best Carriers Deliver
Enjoy the benefits of pre-negotiated pricing programs with the top national, regional, and local carriers in North America.

A Business Built Around Award-Winning Service.
We're honored to be recognized by companies we admire for a job well done.